You may be considering a proposal… seeking the perfect gift for a milestone birthday/anniversary… or simply lusting after a unique jewellery design that is truly personal to you.  There has never been a better time to visit Blair and Sheridan diamonds design workshop to begin the journey of creating the bespoke ring or jewellery design of your dreams.
The idea of picking diamonds,  precious metals,  deliberating on designs and the whole 'bespoke' journey may seem daunting.  That's where we step in!  Blair and Sheridan has a wealth of experience spanning over 12 years in business and boasts the most experienced in house customer service team, designers and goldsmiths.  From your first contact with us we will reassure you of every step of the way….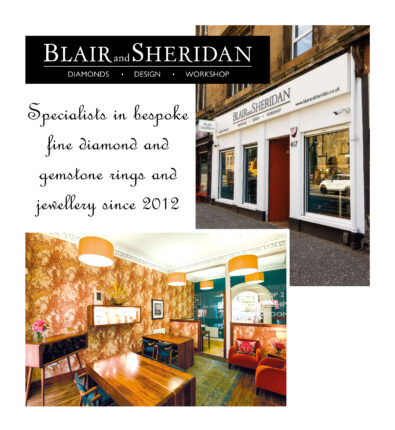 Where to begin
Our online galleries are rich with images of previous designs and commissions – perfect if you are seeking some inspiration.  While we specialise in custom made engagement rings and wedding bands, we have a raft of bracelet, bangle, pendant, earring,  Lab Grown Diamond and pearl jewellery commissions available to browse through.  You will notice there are no prices on display – we never share the cost of individual customers' bespoke designs.  Fluctuations in the diamond and precious metal markets also mean that a ring made 2, 3 or 4  years ago could cost slightly more or slightly less at today's market rates.  The one thing that remains a constant is our guarantee to offer you the best value possible.  Through our direct links with the diamond and precious stone market we cut out 'middleman' costs that are part and parcel of purchasing from high street jewellers while any saving is passed directly to you.  There are no hidden costs or fees with your spending limit discussed and agreed at an initial consultation.
Your one-to-one consultation
This is not as 'formal' or intimidating as it sounds!  One of our skilled designers will talk you through how the process of commissioning a ring or piece of jewellery works.  We take on board your budget / agreed spending limit and take it from there.  Working on a personal jewellery design is an enjoyable journey,  it does not have to be daunting or stressful.  There is no rush to agree anything and we will help you come to a careful,  considered decision.  You may have an exact idea of what you are looking for when it comes to diamond cut,  size and setting; or you may need some guidance.  We can include any personal touches you would like be it engraving,  inscriptions,  inclusion of inherited stones or remodelling a family heirloom.  Our staff are extremely knowledgeable in all aspects of design,  diamond and stone cuts,  settings and precious metals.  By the end of your appointment you will have a clear idea of how your jewellery design will take shape as well as sketches and a timescale for us to work to.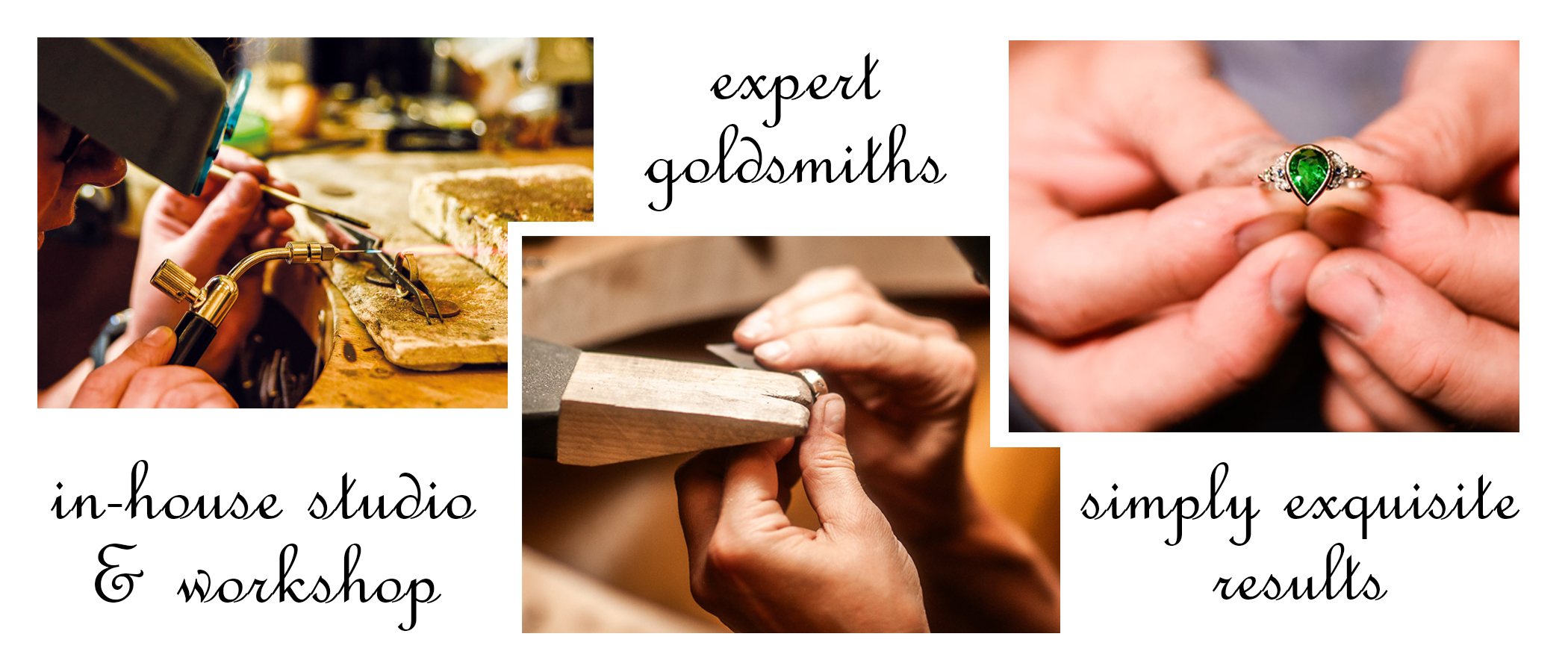 Next steps
Once you are happy with your design sketches we can proceed.  If your design includes a natural diamond,  Lab Grown diamond or coloured stone(s) we will source suitable examples and invite you back in store to view and select from.  Certain ring designs or styles may require the use of 3D Computer Aided Design.  Blair and Sheridan have a CAD Design specialist in-house and,  where necessary,  we can create realistic renders,  a 360° video, or a 3D model of your ring/jewellery in resin or wax.  Once complete your commissioned jewellery will be quality checked,  sent to Assay,  polished,  photographed and finally boxed ready to be revealed to you at your collection appointment  –  the best bit!

What are you waiting for?
If you have been thinking of having a personal piece of jewellery made unique to you or are looking for the perfect engagement ring or wedding bands then look no further than Blair and Sheridan.  You can easily make an appointment via our website here,  a virtual/remote appointment here or call us on 0141 334 0557.